If you are just starting out, you probably know you should have some sort of photography business workflow. You may not know what that will look like and that's okay. I'm here to help you, friend! I'm sharing 5 things you need in your photography business workflow, including the best systems to use like Honeybook and Convertkit.
It took me much longer than I'd like to admit for me to finally create a solid workflow for my wedding and portrait photography clients. I always had a game plan in my head and a list in Asana (our task management system). But because I am ADD and a little all over the place, not everything would get done at the correct time.
So, I've created workflows for pretty much everything I have to do in a timely manner for my business! Let me introduce you to two versions of myself:
PRE-WORKFLOW VERSION OF ME:
(One month before our client's wedding date in a panic) OH crap! I never sent them their wedding day questionnaire!! I need to do that! *sends questionnaire at midnight on a Tuesday* 🤦🏼‍♀️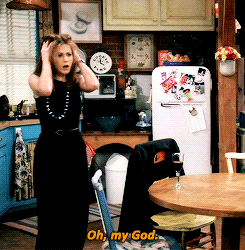 ME LIVING THAT WORKFLOW LIFE:
(Sipping fresh-squeezed lemonade on a lunch date with the hubby and my phone *dings*) Sarah submitted her wedding day questionnaire! Wahoo! It's done! And guess who didn't have to lift a finger? … THIS GIRL!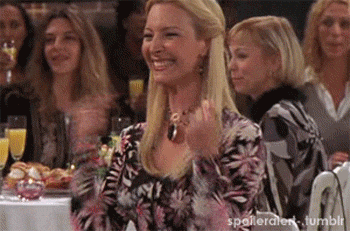 My photography workflows automatically do that and so much more for me! It's basically magic for my little ADD brain and how I've managed the last decade.
And if you want the exact workflow that I use to run my 6-figure photography business, grab our done-for-you workflow below! 👇🏼
5 Things You Need in Your Photography Business Workflow
The first thing you need to make your workflow dreams come true is the right system to make it happen. Honeybook was made for creatives!
Honeybook has literally changed the workflow game for us! We had a different program before that was sort of automated but didn't have nearly the capabilities that Honeybook does!
Sure you can just have an Asana task list and do everything manually. It might help you keep your tasks organized but that's not going to save you any time.
Right now, for our family session workflow, 9 out of the 11 tasks are automated! *Cue the happy dance*
Meaning it took one day to set it up exactly how I wanted it. And now for every session, I apply this workflow and 9 out of the 11 steps are done without me having to lift a finger! That's the life-changing power of automated workflows, y'all!
If I can teach you anything, please let it be to jump on the Honeybook train ASAP! I wish I would have converted sooner.
Don't have Honeybook yet? Get 50% off your first year here! *
#2: You need a thoughtful questionnaire in your wedding & portrait photography business workflow!
This is super important, especially if you have a new photography business. Most of your clients will be new too and you need a way to have all their info in one place.
I always ask what is the best way to reach them. Some clients prefer phone calls and some prefer email or text. This is just a small way to accommodate their preferences and show you care.
Aside from the basics like names, addresses, birthdates, I like to ask more personal questions to get to know our clients.
We ask questions like "what do you want to feel when you look at your photos?" and "do you have any major insecurities or things we should be aware of?"
Our goal is to get to know them as best as possible beforehand so that we can do the best job of making them feel comfortable and relaxed. The more you know, the more prepared you are.
Related post: 5 Steps to Pricing Your Wedding Photography Business As a Beginner
#3: Add clients on social and to your email list in your workflow!
Once you become a new client with us, whether it's a wedding or family client, I add them as a friend on Instagram and Facebook for two reasons.
First, I just want to truly be friends with my clients. I want to know what's going on in their lives and get all the cute monthly photo updates of their new baby!
Secondly, I add our clients on Facebook and Instagram so that it's easier to share their sneak peeks! : D They always love getting sneak peeks a day or so after the shoot and tagging them helps to make sure they see it.
For our wedding clients, I also add them to our Cotton Couples facebook group where we share the occasional helpful blog post and updates for our annual Cotton party.
More importantly, I add all new clients to our email list. This is an essential part of our business!
We use Convertkit so I quickly add the new subscriber and tag them as a current client. This way they will receive any Cotton business updates along with info for our minis! Social media is crowded, so you need to find a way to be able to directly contact all of your clients at once. This allows us to do that!
If you don't have an email list, there is no better day than today to start one!
Trust me! If I can do it, YOU can do it!
Try Convertkit!* It's a great email marketing software with so many capabilities like incentive emails, tagging, segments and so much more! I'd recommend starting there if you are looking to really grow your list.
There are also plenty of free options like Mailchimp so don't let the monthly investment stop you from starting your list NOW!
Related post: How to Book More Wedding Photography Clients With Successful Bride Consultations
#4: Send reminder emails in your photography business workflow!
This is one of the biggest things that Honeybook does for our business, automated emails!
We send out a session reminder email one week before the session and another one again one day before.
Also, we include a thank you email to be sent out one day after the session. These are all set to be sent upon approval. Meaning, I just pop into Honeybook and have to approve it before sending.
This is a setting I've chosen so that I can use the email as a template and tailor to that specific session. So it does most of the work for me and then I add in all the personal touchpoints, like how much fun I had cuddling their precious baby girl!
You can also set the emails up to be sent automatically, which we do for a few of them as well.
Having these photography business workflows set up saves me so much time! It allows me to truly put in the intentional thoughtfulness that I wanted to before but sometimes just wouldn't even get to.
Related Post: 3 Ways Photographers Can Give Their Brides an Amazing Wedding Day Experience
#5: Ask for reviews!
We've got you covered with another perfectly automated email for you! Set it up once and include all the proper links then bam! You are done!
For our family clients, our review email looks like this:
I'm so grateful you picked me to document ____! You guys were a joy to work with! Your ____ was a blast. I truly hope you'll cherish the photos forever!
If you had as much fun as I did, would you mind leaving a review on either Google or Facebook? Or both if you're feeling extra generous! For your convenience, the links are below. We always love updating the sweet testimonials on our website and would be super grateful to include notes from our favorite clients! 🙂  
Google Review 
Facebook Review 
Yelp (if you are an active Yelp user)
Thank you so much for allowing us to do what we love and for letting us serve you!!! It is so fun to see the same families year after year! 😍
Most of your clients WANT to write a review for you but like you, time is their most valuable resource. Do them a favor and make it easy for them to help you! : D
Feel free to snag our copy above and make it your own! Plugin your links and you are good to go, friend!
Don't forget to grab 50% off your first year with Honeybook here!  You can thank me later! ; )
I hope reading these 5 things you need in your photography business workflow is just the fire you need to get started on your first workflow. Or maybe you have an awesome workflow already but you forgot about these few key things.
Either way, we hope it really takes your business to the next level and shows your clients that you are worth every penny!
And don't forget to grab our plug and play Cotton workflows to give your clients a high-end experience WHILE you work less!👇🏼
XO,
Michelle
*This link is an affiliate link. We only support businesses that we actually use in our business and LOVE dearly. Using these links helps us to be able to continue sharing free content like this with you!
PIN FOR LATER

RELATED POSTS