Wanna know what we love MORE than Honeybook (the #1 tool we use in our photography business to do things like send proposals, questionnaires, and automated workflows)?
Friends, LIKE YOU, joining in on the Honeybook for photographers party & leveling UP your photography business with such an amazing tool!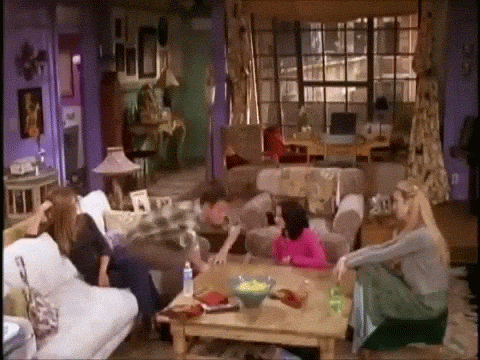 *This post contains affiliate links, which means that I'll get a small commission if you sign up with my link! But don't worry, I only recommend the tools & services that I LOVE because they make our lives SO much easier & I want the same for you, friend!
Why?! Well, because getting Honeybook for photographers means you are…
💥Putting on your big business pants 👖and taking the next step to level up your business
💥Giving your business the ONE tool it needs to succeed
💥Automating the heck out of your business so you can work smarter, not harder
💥Finally giving your clients the high-end experience they deserve! 💃🏼

Having major FOMO & wanna join the Honeybook party too? Grab $200 off here because we love ya and don't want you to live without it!
Since SO many new friends have been joining, I'm so dang proud and excited for all of our new Honeybook users but I also know firsthand how overwhelming it is to start fresh with a new system.
So here are a few tips to help you get started with Honeybook for photographers to help combat that overwhelm!
5 Steps to Getting Started with Honeybook For Photographers
#1: Set Up Brand Elements
To achieve that high-end client experience, you want to make sure your branding is cohesive from start to finish.
Honeybook allows you to do this by setting up your brand colors, adding your logo and custom photos that match your brand!
Don't forget to create an email signature that you love! You can add a photo in there too and make it even more personal.
Don't have a logo or branding that you love and truly feels like you? Reach out to our #1 designer (& bestie) Alyssa Renee! You won't regret it! She's incredible!
#2: Import Contracts & Packages with Free Account Setup!
Once you have the branding all set up, time to start setting up your templates.
If you are starting your business from scratch, you can add contracts and create your packages manually.
If you are switching from another program, Honeybook will actually do this work for you with their free account setup! Learn about that here.
Once you sign up with Honeybook, they have a FREE service to help migrate all of your contracts, packages & questionnaires! So make sure to reach out to them for help! They are seriously the best!
Reason #502 why I love Honeybook, y'all!
Take the time and wait for all your contracts, packages, and questionnaires to be loaded in (usually it takes less than 72 hours) and double-check everything.
This way you don't have to go back and do it later.
#3: Create Your Questionnaires
If you have a questionnaire already, they will be migrated with your contracts and packages.
If you sign up for Honeybook through our link, you get $200 off AND TWO of our big client questionnaires automatically added to your account.
It's our way of helping you get started off on the right foot, friend!
SO if you aren't using any questionnaires in your business, this is the perfect time to get started friend! Grab ours or make your own from scratch! You can always update them later.
#4: Set up Brochures and Proposal Templates
One of the best things about Honeybook is how professional it can make you look in such a short time!
If you don't have beautiful pricing collection PDFs that you send to clients, you can create them in very little time right in Honeybook. They are called brochures and make you look like you have your life together! If you know what I mean! 🤣
Once you've set that up, go ahead and create proposal templates for your most frequent collections. A proposal is basically just showing the client the list of services they've picked, the invoice (the payment plan), and the contract all in one beautiful easy to use place!
From there they can make sure it all looks good, review and sign the contract online and pay for their session. Once you have this setup, life couldn't be easier for you or your clients!
Honeybook will even send payment reminders to them so you don't have to and your clients can select to autopay on the due date! How easy is that!?

#5: Create Your First Workflow!
We talk about workflows. all. The. TIME! Why? Because they will save you SO much time and really elevate your client experience!
I promise this is one of the first things you'll want to take advantage of in Honeybook!
Take the time to set up your first workflow for just one thing, maybe it's a wedding or maybe it's just a simple session. Just start.
Here are the first few steps of our wedding workflow!
Don't know what to include in your workflow?
Check out the 5 things you need in your photography business workflow here!
Alright, friend! That should get you started and I'll be checking back in next week to share some more exciting workflow tips!
Have any questions?? Hit reply and we'll get back to you ASAP!
Don't forget to sign up for your Honeybook FREE trial & get $200 off here!
XO,
Michelle & the whole Cotton team
PIN FOR LATER

RELATED POSTS